Serving Southern Oregon for over 89 years.
The Bank that's Different
In 1934, a small group of community-minded individuals met to address the banking needs in Grants Pass. The country was emerging from the great economic depression. People needed a bank where they could keep their money safe; they wanted lenders they could trust. Incorporating and obtaining a Mutual charter on February 13, 1934, the original board of directors held their first meeting. By June they had determined their lending policies and began providing financing for home loans. At that time, Evergreen served customers from a shared office space located on the second floor of a building in downtown Grants Pass.
Today, Evergreen continues to grow stronger than ever with our signature Main Office Headquarters located along the Rogue River in Grants Pass. In addition, Evergreen has five other branches located in North Grants Pass, Medford, Rogue River, Brookings, and our new solar-powered branch in Ashland. Evergreen remains committed to our Mutual charter which is designed to serve you locally and reinvest in projects that benefit Southern Oregon. Projects like Evergreen Federal Sports Complexes, the expansion of Asante Three Rivers Hospital and Spears Cancer Center, and hosting events that have raised over $2,000,000 for local mental health organizations are examples of Evergreen's Mutual commitment to our community.
From our modest beginnings to the strength we hold today, Evergreen has remained a dependable financial resource for Southern Oregon throughout the economic cycles of the last 89 years. With conservative business practices and progressive leadership, Evergreen has established itself as a viable, homegrown financial institution that has not lost sight of its mission.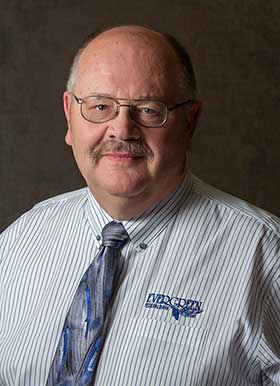 "Evergreen Federal Bank is pleased to have served Southern Oregon for 89 years. Throughout this time, we have been known as "the bank that's different." Perhaps what is most different is that as a Mutual Bank, we exist to make a difference. Reinvesting in the communities we serve is an important part of our business plan."
- Jeff Hyde, President/CEO
Jeff Hyde joined Evergreen Federal Bank in 1978. He was born in Grants Pass, attended public schools, and graduated from Grants Pass High School in 1972. He received bachelor's degrees in Mathematics and Political Science from Southern Oregon University and is a graduate of the National School of Banking, Fairfield, Conn. Jeff has served on the American Bankers Association (ABA) Mutual Institution Council which is made up of 14 individuals that review statutory, regulatory, and marketplace influences on Mutual depository institutions. As bank president, Jeff believes in the role of a Mutual Bank serving its community. For over 40 years he has assisted local nonprofits on a wide array of community projects. He has served on numerous nonprofit boards including seven years as a Grants Pass City Councillor and 3 years on the District 7 Schools Budget Committee. When not working, Jeff enjoys vacationing on the Oregon Coast and spending time with his grandchildren.